How Do I Become a Scrum Master With No Experience?
Learning to be a Scrum Master actually requires practical experience but practical experience is often a requirement in order to get a job as a Scrum Master. So is this a chicken and egg scenario?
Well many people are looking to become Scrum Masters these days (it's a well-paid job) I've helped people change career from teacher, armed forces and other jobs to become Scrum Masters so there are ways. Here are 5 tips to help you get a Scrum Master job without experience…
Get some training
If you've got some budget then you can use this to get some professional Scrum Master training. Some of the people I have supported in to this role with no experience have been able to get training grants from local authorities for reskilling, some have received redundancy payments or civilian reskilling grants for those leaving the armed forces.
If budget is tight then consider asking someone to offer a discounted place or perhaps a different kind of payment scheme. For example I have offered people a "train now, pay later when you get a job" option or an interest-free, payment plan. If you don't ask you don't get.
There are also many free/low cost training options out there. Of course some of them are free for a reason (because they aren't very good) but if you search hard enough you will find some good ones.
Training could be reading. Books are relatively cheap these days (especially eBooks) and there are so many YouTube videos, podcasts and the like all of which can offer you insights and knowledge for next to nothing.
Check out Meetup.com for access to free talks which is another type of learning (for free) and this ties in to point 5 as well.
If nothing else, when you apply for a job, the fact that you can show your appetite to learn and all the things you have done in this area, will stand you in good stead and show you in a good light.
For more detail on training, I posted about what qualifications you need to become a Scrum Master in a separate post.
Use Scrum at home
Scrum can be used at home so you can get some experience even outside of the workplace. Consider all of your jobs or improvement ideas. Create a product backlog, prioritise them, estimate them, work out a "sprint plan" for a weekend, and visualise your progress on a wall. Have a sprint review of what you have completed on a Sunday evening and then a quick retrospective about how you can make the next "sprint" better next weekend.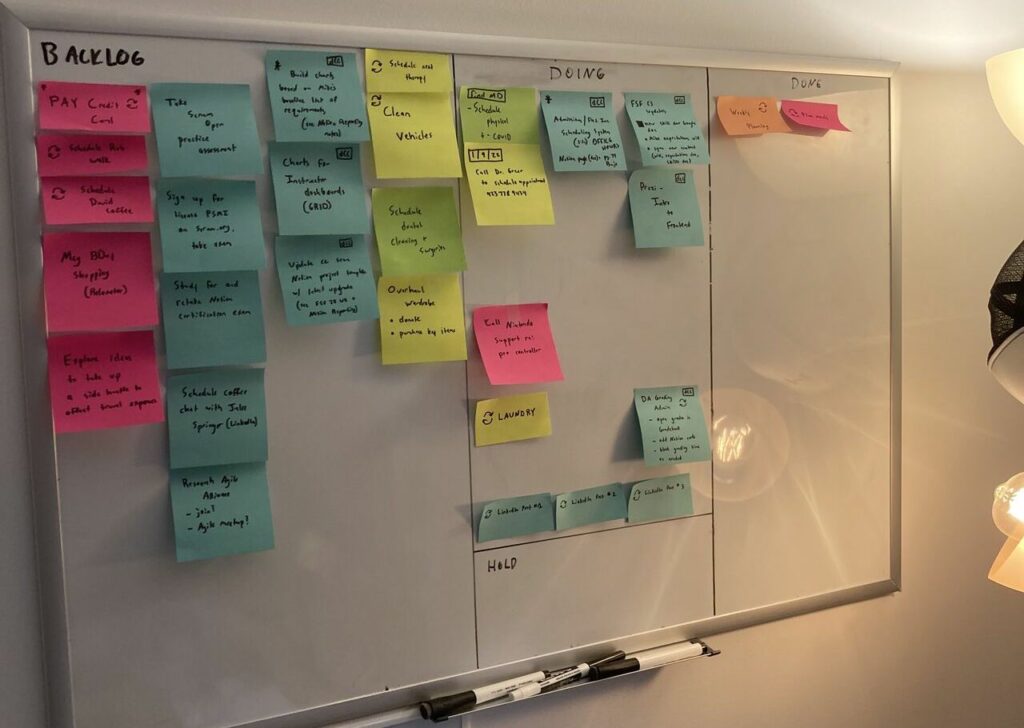 Check out this example of using Scrum at home by JJ Vega
Believe me, not only will you learn a lot about prioritisation, visualisation and dependencies but you might also see a huge improvement in your home!
Volunteer
One of the best applications I have seen of Scrum is in community projects. Look at what is going on in your neighbourhood and get involved or pick something you are passionate about and make a start in improving it.
Perhaps it's a renovation/regeneration of a community area/building. Perhaps it's a project to tackle people sleeping rough. Create a product goal, brainstorm a product backlog, gather some people and make a start. Timebox your efforts, get feedback, reflect and improve.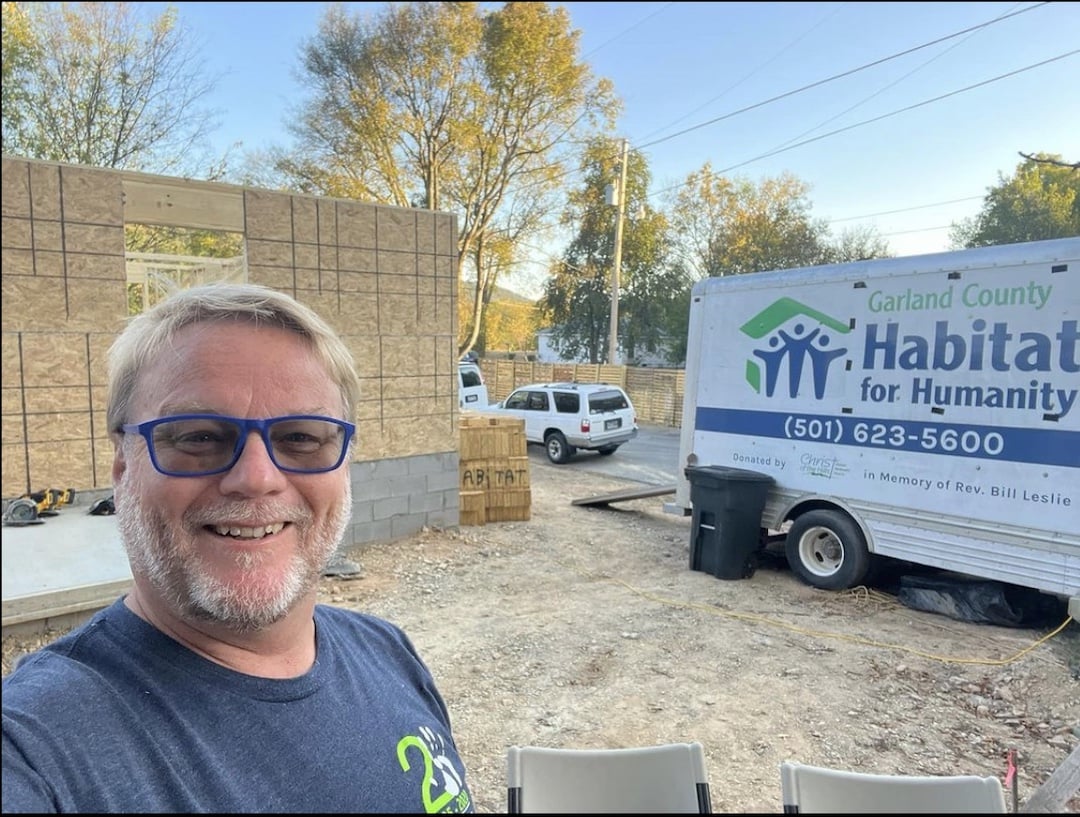 Howard Sublett – former Chief Product Owner of Scrum Alliance does a great job volunteering at Habitat for Humanity
Reflect on your past experience
You might be surprised just how agile you have been in the past without realising it. Once you've learned the fundamentals of agile and Scrum, try reflecting on your past experiences and identify where you have been iterative and incremental. Where have you broken a big goal down into smaller chunks of value, then inspected and adapted? Where have you pivoted based on what you've learned rather than just stuck to a plan?
Obviously, don't claim agility where you haven't. Being able to identify where you could have been more agile is a great thing to share with potential recruiters because it shows a continuous improvement mindset – a key aspect of Scrum and agile.
Build your network
Don't think you have to do this on your own. Get out there and speak to people. Go to meetups, join in LinkedIn discussions, reach out to people and you never know what opportunities you might become aware of. Ask for mentorship, there are plenty of experienced people who are happy to give back and support people in their own career growth.
Remember if you don't ask, you don't get.
Just apply
You never know…applying without experience may not be a lost cause. Many organisations value energy, enthusiasm and appetite over experience and qualifications these days. So be open about your lack of experience but dial up your desire to learn.
If nothing else, what you learn in those applications will serve you for later. Remember, it's all about learning.